Students Protest JAMB's Cut Off Marks at UNILAG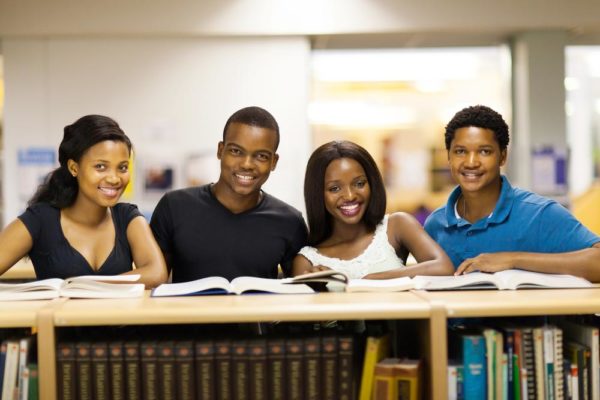 A peaceful protest on Wednesday marred the commencement of the
University of Lagos (UNILAG)
registration for the 2015/2016 session screening of candidates for the JAMB's Unified Tertiary Matriculation Examination.
However, the Registrar of UNILAG,
Taiwo Ipaye
, said that only 9,000 out of the 32,000 candidates that applied for admission into the university were eligible for screening.
The
News Agency of Nigeria (NAN)
reports that some of the parents of the candidates, who brought their children to the campus for the exercise, expressed their disappointments over their children's exclusion from JAMB's list of shortlisted candidates.
Ben Emone,
a medical practitioner and parent, told the News Agency of Nigeria (NAN) that his son made UNILAG his first choice, and scored 260 marks in the UTME.
According to him, it has been the tradition of the university to peg its cut-off mark, at least, at 200 for the post UTME.
Emone expressed dissatisfaction at whatever reasons both the university and JAMB were posting for the sudden change in procedure.
"I will not take this whole thing they are trying to explain because my son passed the UTME convincingly. If there was to be any change, we should have been sensitised well ahead of time, and not just waking-up one morning to change the rule of the game. All I am saying is that my son must write this Post UTME or nobody will,'' he said.
Sodunke Oludotun,
the National President, Association of Tutorial School Operators, blamed the crisis on the Registrar of JAMB,
Dibu Ojerinde
.
He alleged that Ojerinde was insensitive to the plights of parents.
Oludotun said that the JAMB registrar was wrong to have introduced such last minute decision after he had announced to the public that the cut-off mark for admissions into the universities was 180.
He said that the issues would have turned out differently if the registrar had gone an extra mile, to carry the general public along, in board's policy making.
"I think Prof. Ojerinde has some questions to answer on this whole issue. There must be something he is not telling the public. Ojerinde must stop running JAMB as if it is his personal business empire. How can Ojerinde impose such high and unacceptable cutoff marks for five notable public universities in Nigeria under the guise of catchment, to qualify for post UTME, and you expect us not to protest.
The worst case scenario at least ought to have been the normal 200 marks and above, which universities like UNILAG and others were known for.
If there must be anything new, it should be introduced next year after due consultations with all critical stakeholders, and get the public adequately sensitised.
For now, all we want is for all the candidates the cut-off mark of 200 and above to be allowed to sit for the post UTME or we go to court,'' he said.
Joseph Adefolalu,
the immediate past Chairman,
Senior Staff Association of Nigerian Universities (SSANU),
UNILAG
Chapter, said that JAMB's action was meant to destabilise the President Muhammadu Buhari-led administration.
This should be resisted, Adefolalu said.
However, UNILAG's Registrar,
Taiwo Ipaye,
said that only 9,000 out of the 32,000 candidates that applied for admission into the university were eligible for screening.
Ipaye said that JAMB considered a lot of options at its 2015 Combined Policy Meeting held on July 4, as a way out for the candidates.
"JAMB had during that meeting adopted a policy whereby candidates of universities with surplus applicants for the UTME are reassigned to other universities with lower number of candidates, than their capacities. This will be beneficial to needy universities; as this will ensure that they will have more candidates to admit.
This policy has been implemented with immediate effect and consequently, the eligibility for Post- UTME screening in the University of Lagos like other universities in country, has been determined by JAMB. In effect, only candidates, whose names were forwarded to the University of Lagos by JAMB, are eligible for the 2015/2016 post-UTME,'' she said.
Also, JAMB's Public Relations Officer,
Fabian Benjamin
, said that what the parents were agitating for was uncalled for.
According to him, universities are at liberty to go higher than 180, as cut off marks, based on their peculiarities.
He said, however, that whatever cut-off points they were adopting must be uniformly applied to all candidates.
"I do not see anything wrong with what UNILAG has done. This is because a time will come when some universities may have to peg their cut-off points at 300 marks, based on performance. Before we send candidates to the universities, we normally ensure that we know their carrying capacities; because we do not want a situation, whereby, they will present more than they can admit. There are private universities and other tertiary institutions that also need candidates, so, we try to distribute evenly,'' he said.
The spokesman said that JAMB, in its magnanimity, had posted students that scored above 200 and above to private universities, to forestall them from staying at home for another year.
Photo Credit:
Dreamstime.com